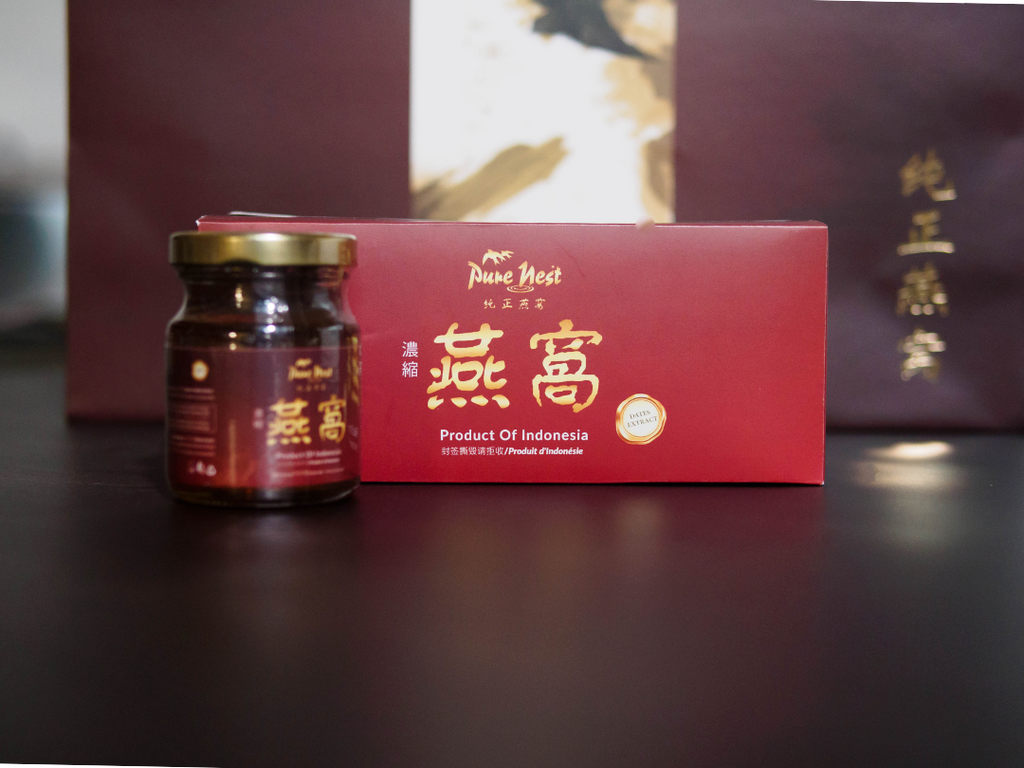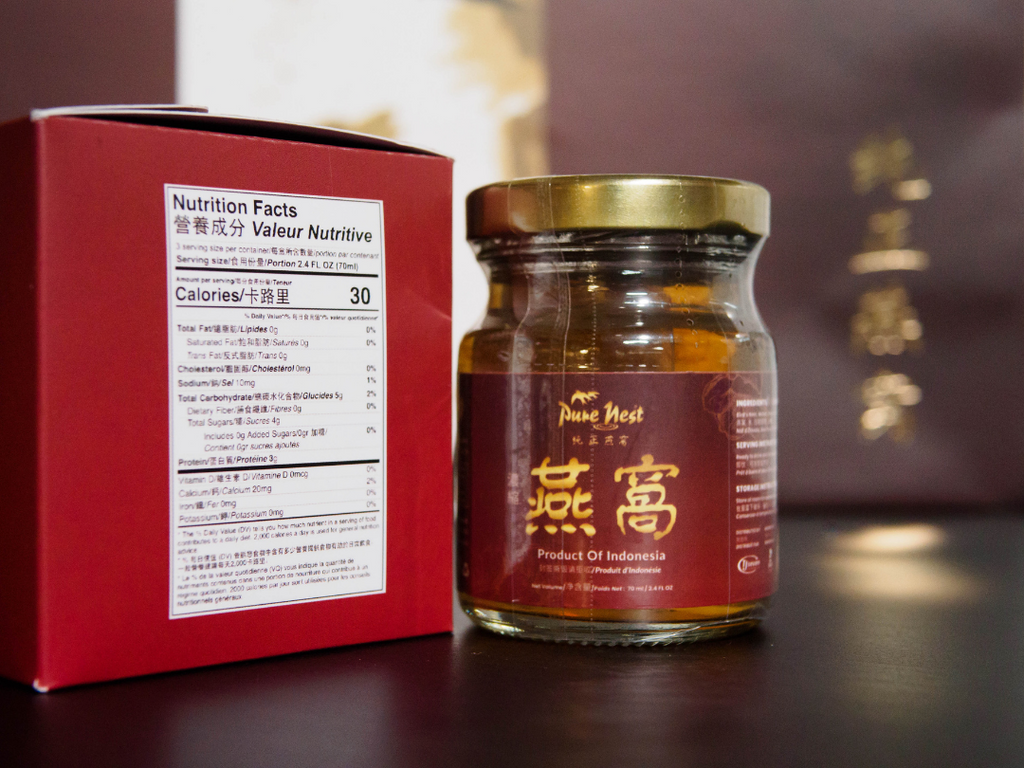 $ 29.99
PureNest (Bird's Nest Drink)
Concentrate bird's nest drink. 3 bottles in one pack. 70ml each bottles.
Infused with Dates Extract. Sweetened with Rock Sugar. Ready to drink and can be served cold or warm.
Store at room temperature and avoid direct sunlight. Keep refrigerated after opening.
Note: Price is subject to change at any time depends on the market. Limited stock while supplies last.