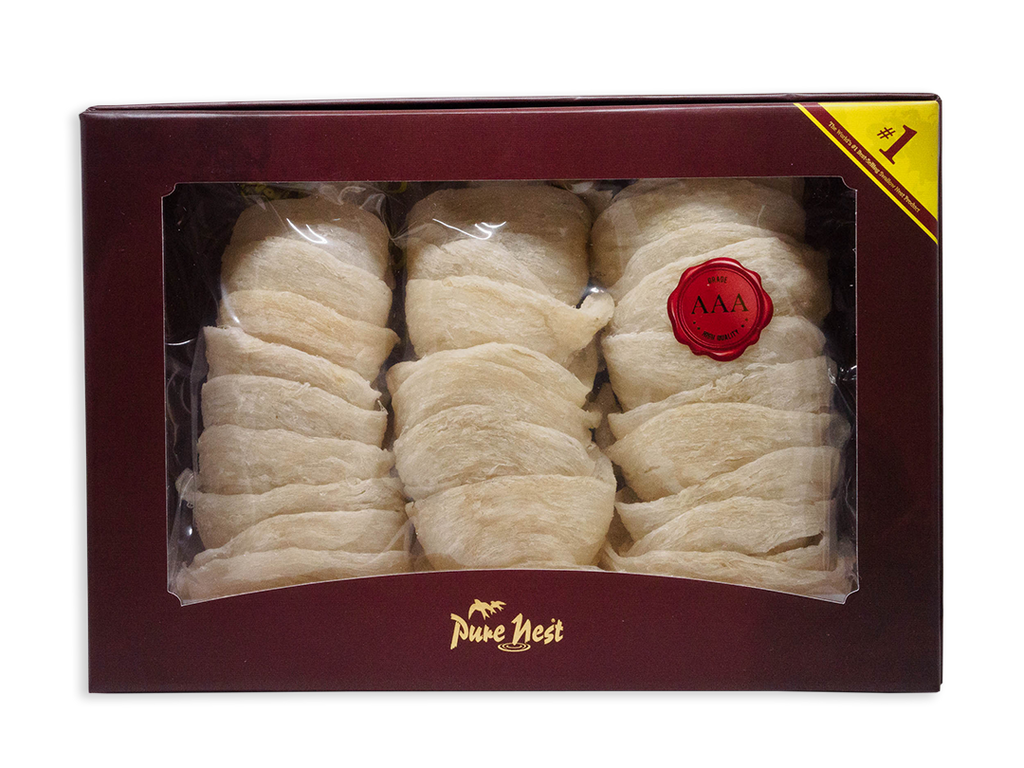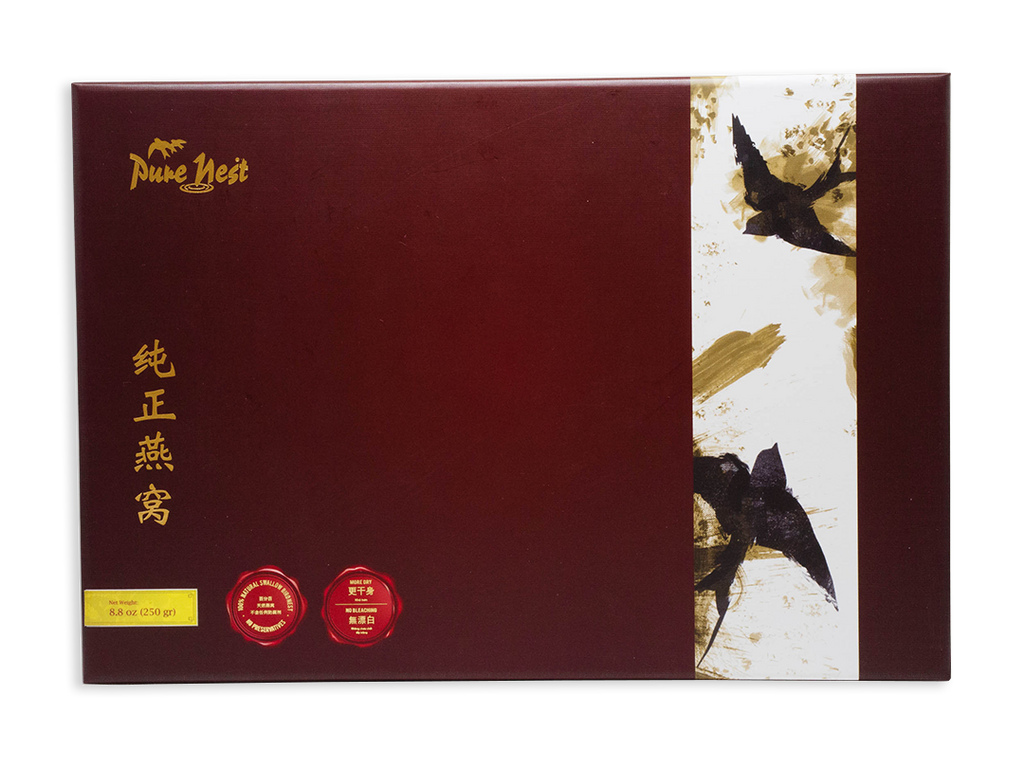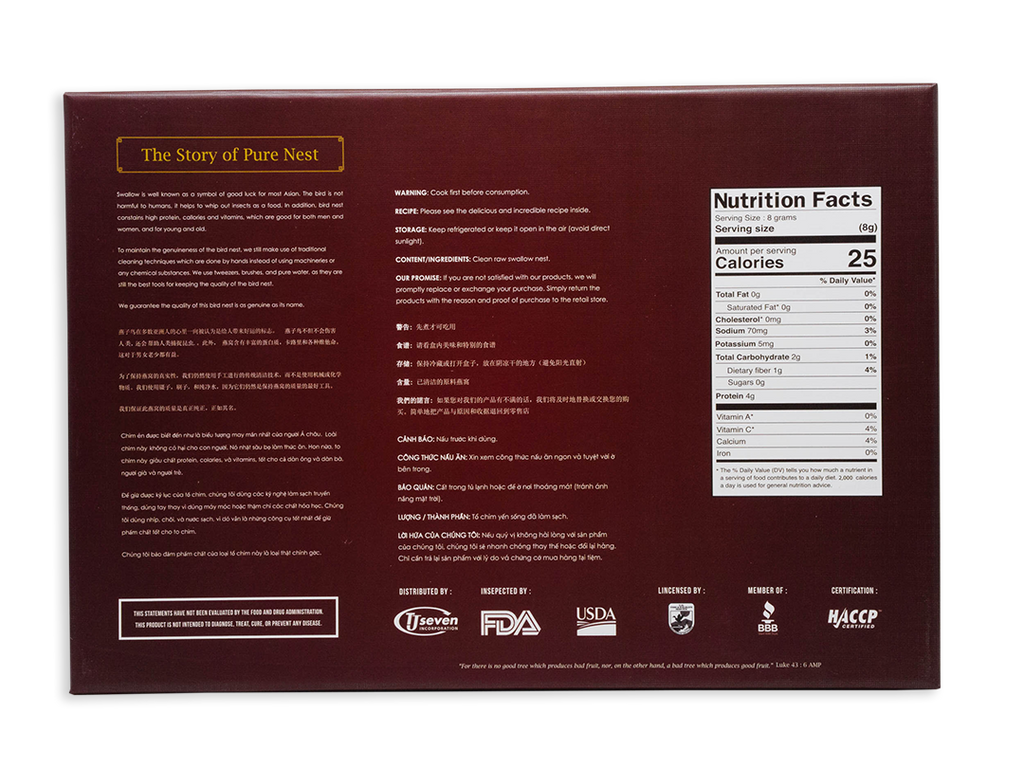 $ 800.00
PureNest White (AAA)
White Nest. Grade AAA.
The excellent grade with moderate and smooth shape and put on the market with a reasonable price.
White Nest is the best seller and most preferable one in the market. The harvest times for this nest are 3-4 times a year.
Note: Price is subject to change at any time depends on the market. Limited stock while supplies last.