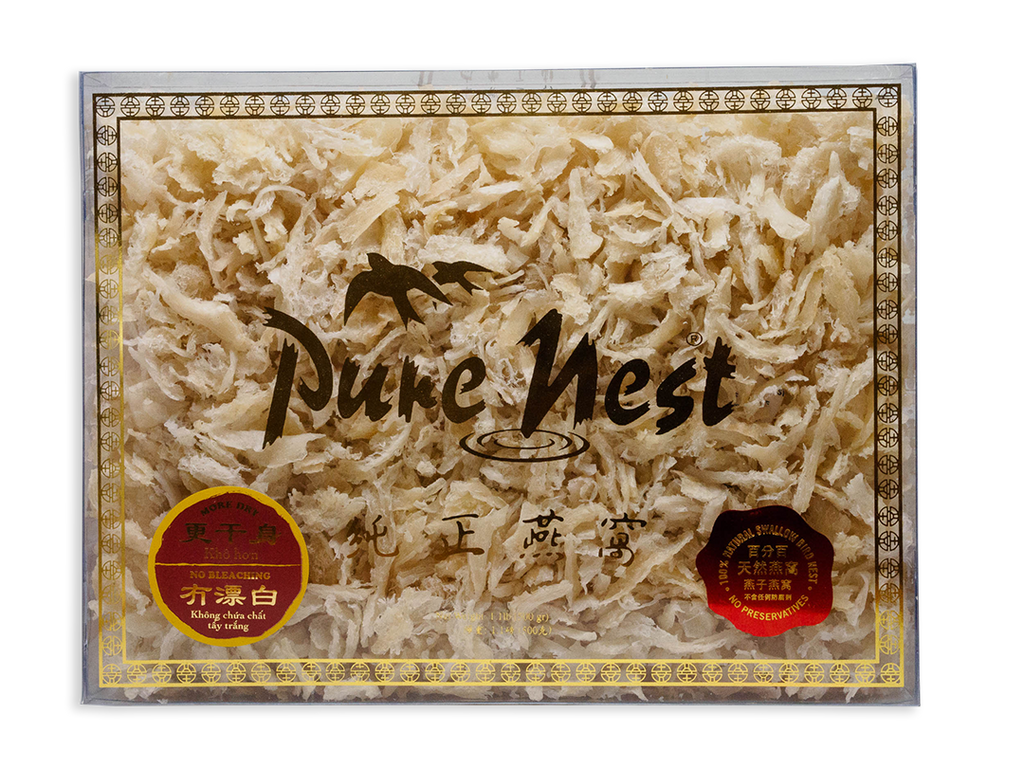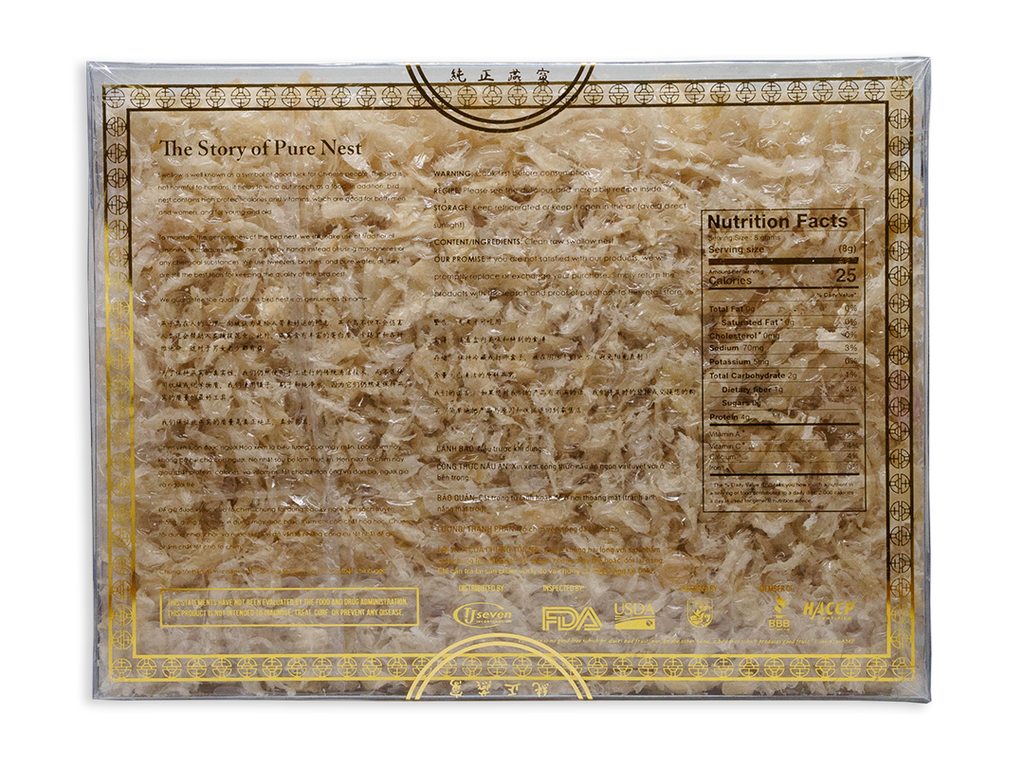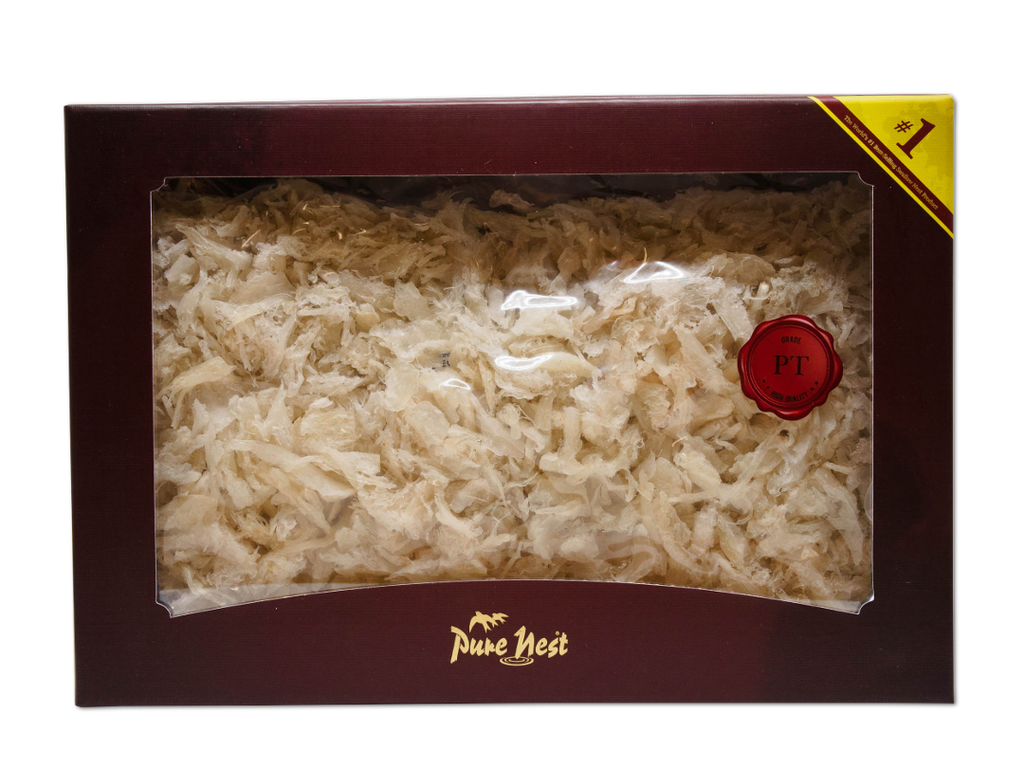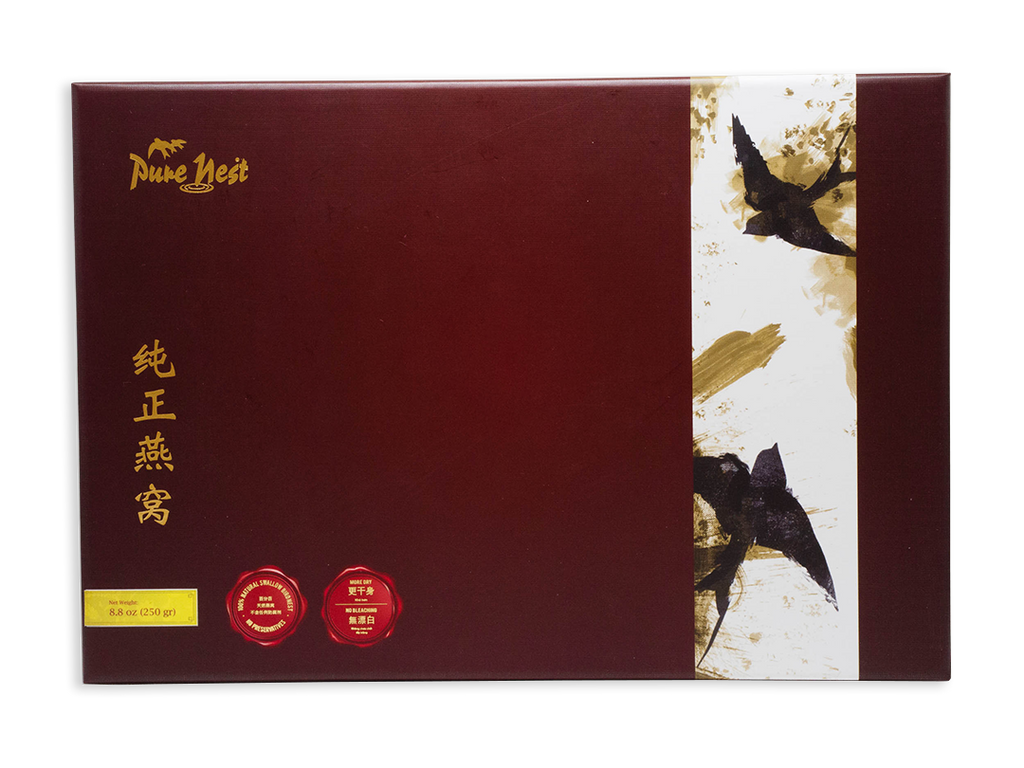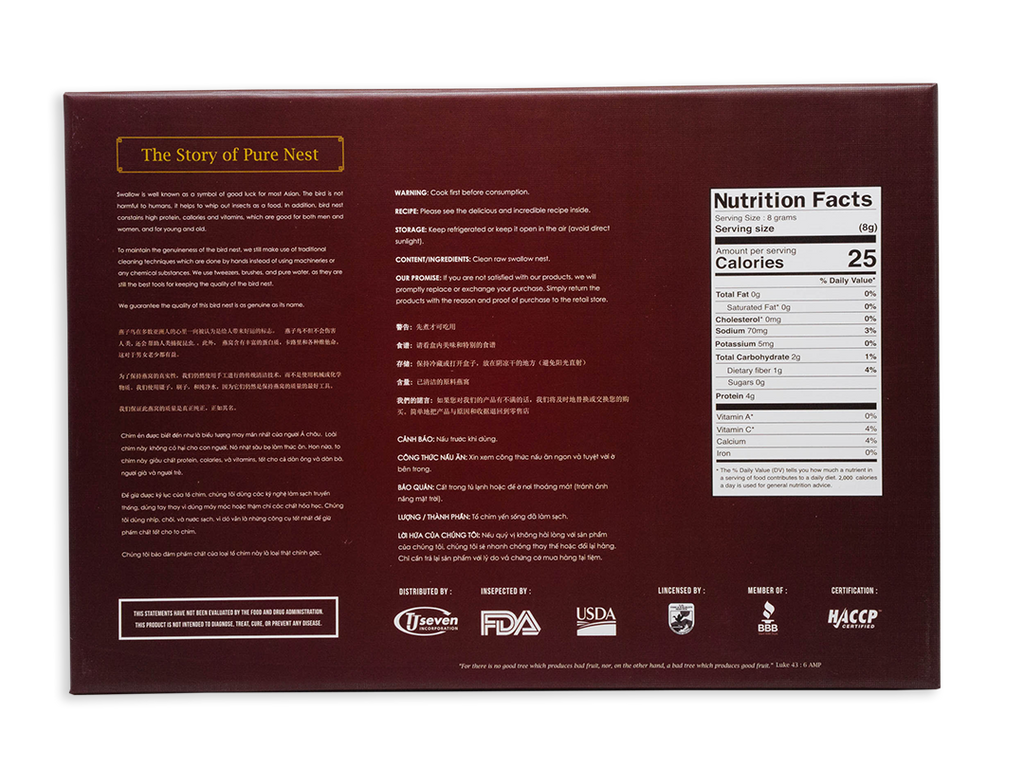 $ 660.00
PureNest White (Super Eco)
White Nest. Grade Super. Economy Package.
This nest is not made of the whole piece but it is made of many stripes and stuck them together. Usually they make the shapes like square or banana. The most favorable one is crumbs because of its lowest price.
White Nest is the best seller and most preferable one in the market. The harvest times for this nest are 3-4 times a year.
Note: Price is subject to change at any time depends on the market. Limited stock while supplies last.